✨? Salinas Valley Youth Empowerment ??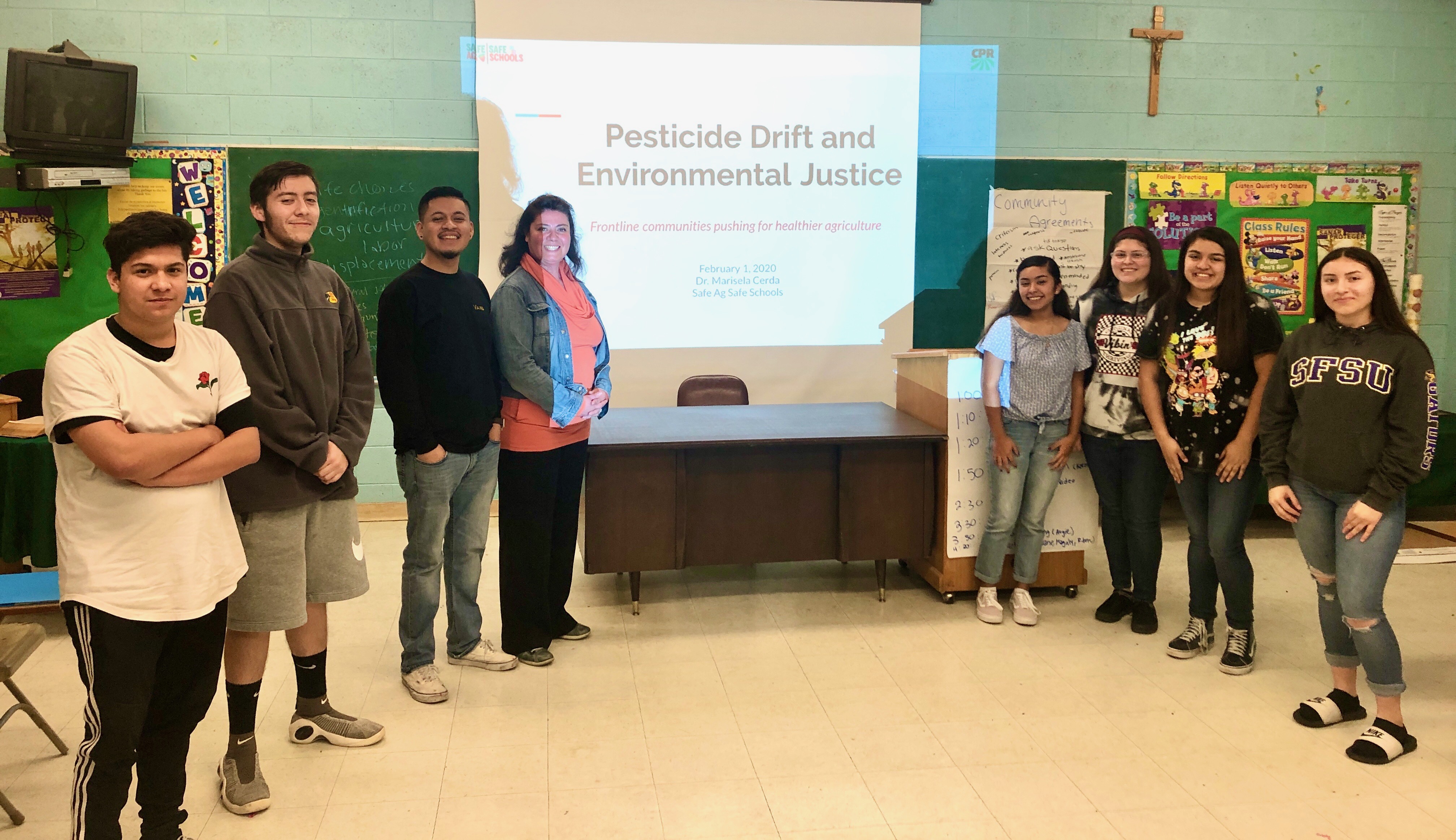 Our Salinas Valley Environmental and Climate Justice Youth Leadership Academy has begun and we are so thrilled to have brought Marisela from Californians for Pesticide Regulation (CPR) to speak at our second session! Marisela spoke about coalition "Safe Ag Safe Schools" (SASS) to connect the environmental health impacts of pesticide spraying to nearby communities, homes, children, and their schools. The coalition's intention is to minimize pesticide exposure in Monterey County, especially to residential communities and nearby schools that are located near the agricultural fields. ??? ? 
Pesticide drift and exposure is a continuous threat to communities in Monterey County. Communities like Gonzales in Salinas Valley is known as "The Salad Bowl", producing the nation's crops like lettuce ?, strawberries ?, tomatoes ?, to name a few. These crops are grown to export across the nation, but they're also sprayed with substances like pesticides, to kill pests or other insects residing on the crops. ❌?It's long overdue to question, how are farmworker communities, mainly consisting of migrants, impacted by pesticide spraying and drift? How are communities who live near the fields, nearby schools, and children being affected? ‼️⁉️
Our academy participants are working hard to learn about these concerns. They will be conducting community surveys and outreach projects soon! Stay tuned, as our empowered youth will continue to make strides toward environmental justice in their community. ???