September 2021
September 7, 2021
"Climate anxiety is real. How local grief groups combat the pain"
Read the SF Examiner Article by Jessica Wolfrom
August 2021
August 27, 2021
"Greenaction Champions Cleaner Air for Bayview Hunters Point with Pollution Tracking"
(featuring Greenaction and our Bayview Hunters Point partners fighting for clean air and environmental justice)
Check out this ABC7 News segment Here
August 11, 2021
"Air Pollution Tracking Project Launches in SF Bayview"
by Noah Arroyo, Read the SF Public Press Article here
https://www.sfpublicpress.org/air-pollution-tracking-project-launches-in-sf-bayview/
Aug 4, 2021
"Greenaction and Richmond Community Groups File Lawsuit against California EPA & Department of Toxic Substances Control over proposed housing development on contaminated waterfront site."
Read media coverage and the lawsuit:
KPIX5 CBS SF Bayarea: https://sanfrancisco.cbslocal.com/2021/08/04/environmentalists-suing-over-proposed-richmond-housing-development-at-contaminated-waterfront-site/
Eastbay Times: State agencies face lawsuit over approval of Richmond housing development – East Bay Times
Read a copy of our lawsuit against DTSC and CalEPA
June 2021
June 19, 2021
"Toxic Battle Revived in San Francisco over Hunters Point Shipyard Superfund Site" Read San Francisco Chronicle front-page story
"What Islais Creek tells us about rising sea levels in San Francisco" Read San Francisco Examiner story
May 2021
May 14, 2021
 "Greenaction and Environmental Justice allies call for reform at California Department of Toxic Substances Control" Read the Holtville Tribune article here.
May 13, 2021
 "Beyond roads and bridges: Experts push to consider nature as essential 'infrastructure' | 48 hills" Read the 48 Hills article by Tom Molanphy here.
April 2021
April 28, 2021
 Earth Day 2021 in San Francisco – coverage of People's Earth Day protest at City Hall
Read the San Francisco Bayview National Black newspaper story here.
September 2020
September 3, 2020
 "Three SF supervisors, environmental groups seek ouster of health official after Chronicle investigation" Read the San Francisco Chronicle article here.
September 2, 2020:
"The air is bad all over the city. It's way worse in Bayview Hunters Point".
Read the 48 Hills article here.
August 2020
August 24, 2020:
"Air Pollution Worsens COVID-19, but Bay Area Emissions Limits Are Unchanged "
Read SF Public press article here
August 27, 2020:
"Bay Area air regulatory agency's oversight, enforcement challenged in new report."
Read San Francisco Business Times story here
August 28, 2020:
"Extremely unlikely that they will find anything. A helicopter scan for radioactivity at SF's former bases had limited value. The city relied on it anyway".
Read the San Francisco Chronicle article here. 
August 19, 2020
"Bayview Hunters Point can't breathe". Read the SF Bay View newspaper article here.
June 2020
June 25, 2020
Kettleman City COVID-19 Relief Project video. Click here to watch.
June 23, 2020
"Clean Harbors" to close their toxic waste landfill in farmworker community of Westmorland, California.
Read the press release from Greenaction for Health and Environmental Justice and our community partner Comite Civico del Valle. 
May 2020
May 12, 2020
"Toxic Metals Found in Shipyard Neighbors but Source Still Unknown"
Read the San Francisco Public Press Article here. 
March 2020 
March 9, 2020
"Bayview Hunters Point tests its air"
Finding sites for the Marie Harrison Air Monitoring Network puts the needs of the Bayview back in the hands of the community
Read the 48Hills article here.
December 2019
December 19, 2019
"Where the air is never spared"
Bayview Hunters Point activists install air monitors to honor the memory of activist Marie Harrison
Read the 48Hills article here. 
December, 12 2019
Bayview Hunters Point Biomonitoring Project Awarded Packard Foundation Grant
Read the San Francisco Bayview article here. 
September 2019
September 19, 2019
SF's Treasure Island, Poised for Building Boom, Escaped Listing as Superfund Site
Read the San Francisco Chronicle New Story here.
September 5, 2019
Air District Reverses Prior Support for India Basin Development Project due to 'Unacceptable' Air Pollution
August 2019
August 9, 2019
California's largest recycling plant closes all stations statewide
July 2019
July 11, 2019
Equity Groups Urge CalEPA To Extend Civil Rights Pact To Meet Deadlines
MAY 2019
May 10, 2019
City mourns loss of passionate Bayview community advocate Marie Harrison
Marie Harrison, Hunters Point environmental activist, dies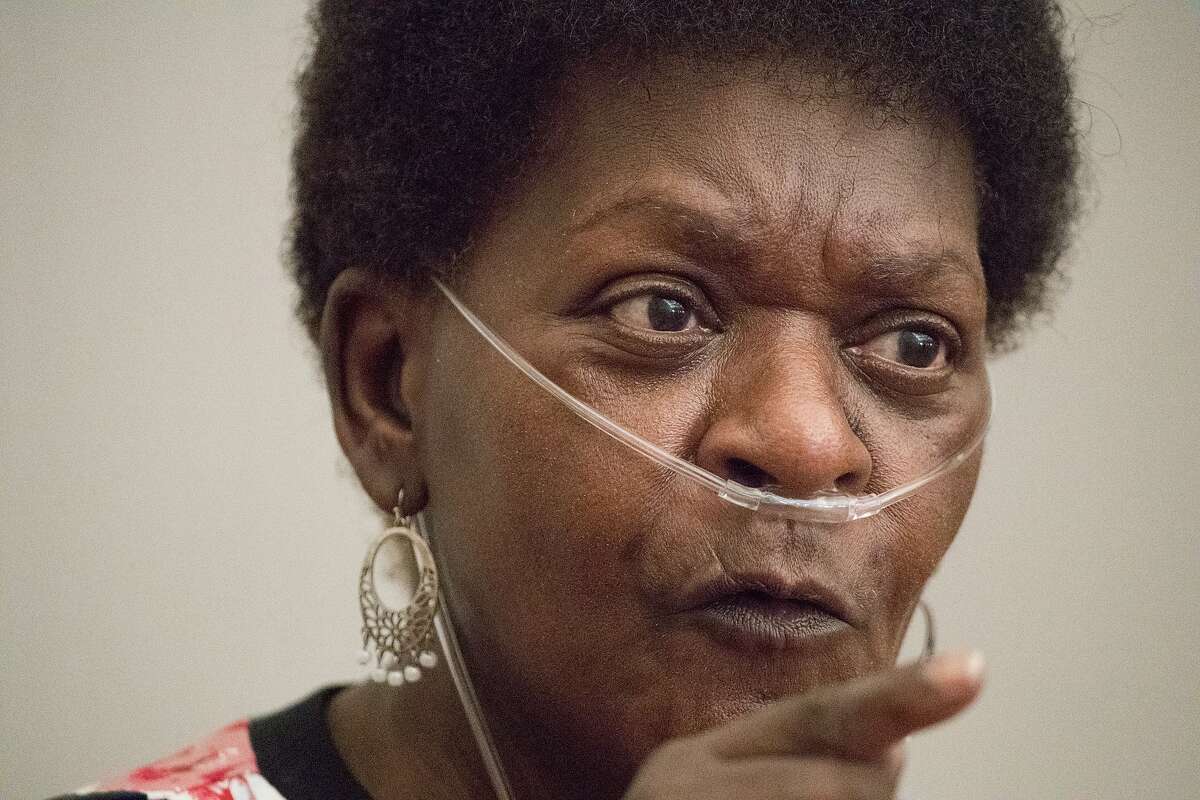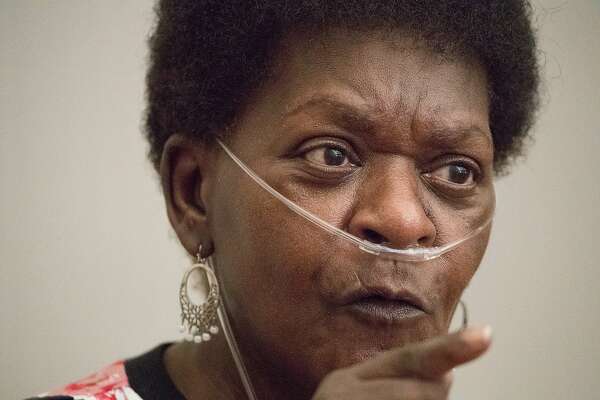 May 7, 2019
Crusader for Environmental Justice in Bayview Dies
Marie Harrison, 71, advocated for a proper cleanup of the Hunters Point Shipyard for years before city officials were compelled to notice.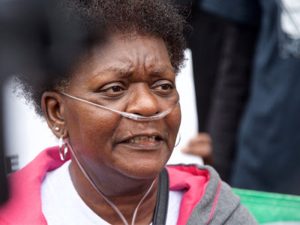 May 6, 2019
Marie Harrison, Tireless Fighter for Environmental Justice, 
Dies at 71
---
APRIL 2019
April 27, 2019
Greenaction challenges state's claim of no safety hazards on site next to Hunters Point Shipyard Superfund Site
---
MARCH 2019
March 19, 2019
Greenaction Issues Health & Pollution Warning for India Basin Park, San Francisco
March 17, 2019
Greenaction & Bayview Hunters Point residents Protest Lennar's Luxury Home "Open House" to vent to raise health and pollution concerns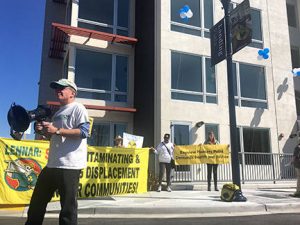 March 15, 2019
Greenaction, Whistleblowers & Residents of Treasure Island Sound the Alarm about radioactive and toxic"cleanup"
Other related publications: Media silent as Navy digs 1,280 radiological objects from Treasure Island" Read excellent story by investigative reporter Carol Harvey
March 14, 2019
---
JANUARY 2019
January 9, 2019
Suspected shipyard contractor gets huge state deal for Camp Fire cleanup
The state agency in charge of wildfire cleanup has awarded a contract worth as much as $250 million to the company at the center of San Francisco's Superfund scandal — an environmental engineering firm that was caught falsifying soil tests and is being sued by the U.S. Justice Department, whistle-blowers and homeowners. Click here to read more.
---
September 14, 2018
BREAKING NEWS! 
Radioactive Object Found Near Homes at Hunters Point Shipyard Where Government Promised There Was No Radiation