Greenaction Mourns the Passing of Marie Harrison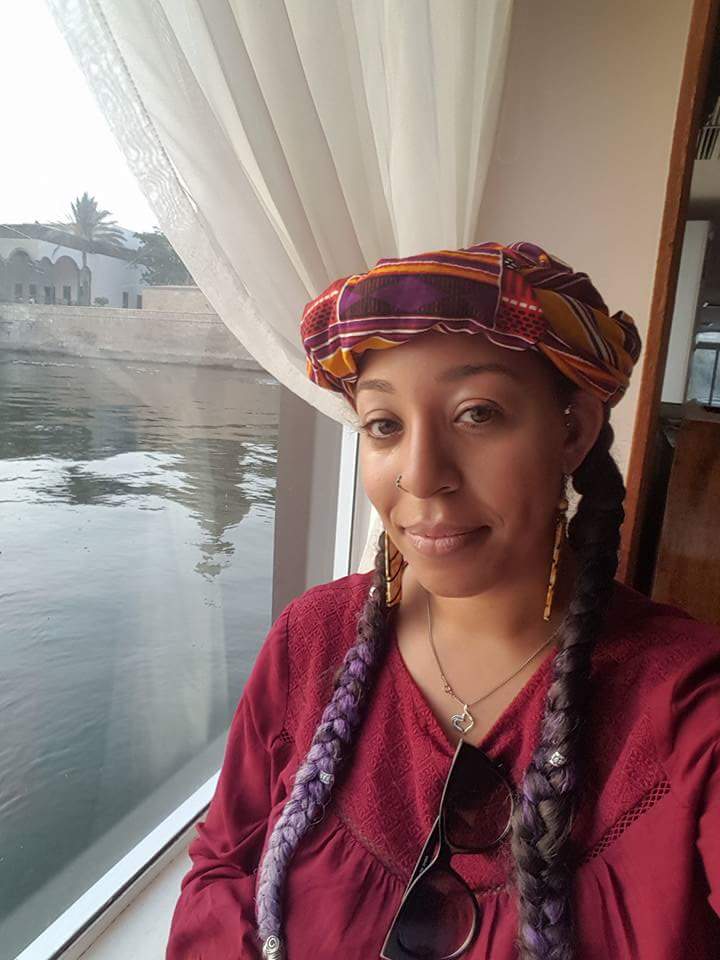 Dalila Adofo
Community Organizer & Bayview Hunters Point Community Air Monitoring Project Coordinator | dalila@greenaction.org 
Dalila is a resident of East Palo Alto, California and started organizing at the age of 12 when she joined Youth United for Community Action. Dalila was active in the campaigns that closed the Romic hazardous waste plant and in developing the community plan for future use of that site. She has worked with the California Fund for Youth Organizing (CFYO) and helped coordinate and strategize a way for the California Student and Youth Bill of Rights to be passed. She attended and graduated from San Francisco State University with a major in Chemistry and a minor in Geography (Environmental Studies). She is a lover of music, poetry, spoken word, lifting weights, being submerged in nature and being with family. She was a member of Greenaction's Board or Directors for several years and is now the lead coordinator for the Bayview Hunters Point Community Air Monitoring Project.
---
Maricela Mares-Alatorre
Community Organizer/ Policy advocate |
alatmig@netzero.net
Maricela Mares-Alatorre is a Community Organizer and Policy Advocate with Greenaction for Health and Environmental Justice. Maricela is also coordinator for El Pueblo Para el Aire y Agua Limpia/People for Clean Air and Water of Kettleman City. Maricela is a mother of two, and a long-time resident of the farmworker community of Kettleman City, California, home to the largest hazardous waste landfill in the western United States. She has been involved in the environmental justice movement since 1990. Maricela's parents were founding Board members of Greenaction. Maricela graduated from Fresno State University in 2000.  She has worked as a teacher, employment counselor and a parenting instructor. Maricela serves on the steering committees of the California Environmental Justice Coalition, Central California Environmental Justice Network, and the Central Valley Air Quality Coalition. Maricela is on the Board of Directors for the Kettleman City Foundation. Maricela played a leading role in the fight against expansion of Chemical Waste Management's hazardous waste landfill, an effort that prevented the disposal of approximately 250,000 truckloads of toxic waste. Maricela was instrumental in the landmark settlement of the Title VI Civil Rights complaint filed by El Pueblo and Greenaction against the California Environmental Protection Agency and the state Department of Toxic Substances Control.  This historic settlement requires the state agencies for the first time to consider and comply with civil rights laws in their permit processes and permit and regulatory actions, including ensuring language access for non-English speaking residents and considering the cumulative impacts of pollution on vulnerable communities.
---
Miguel Alatorre
Miguel Alatorre is a Community Organizer and Policy advocate for Greenaction for Health and Environmental Justice. Miguel is a third generation environmental activist who has been involved since he was a child in numerous battles against pollution and injustice in the San Joaquin Valley farmworker town of Kettleman City, California where he has lived his whole life. Miguel helped found and mentor two Kettleman City youth groups KPOP, (Kids Protecting our Planet) and YPOP (Youth-Protecting our Planet) and he is currently leading our Kettleman City Youth Environmental Justice Leadership Academy program. Miguel is Greenaction's lead organizer on our campaigns to bring clean drinking water to Kettleman City, to reduce diesel truck emissions in his town, reduce pesticide drift from agricultural fields near homes, and opposing new permits for the infamous Chemical Waste Management Kettleman Hills hazardous waste and PCB landfill – the largest such facility in the western US. Miguel is leading Greenaction's effort to bring together Kettleman City youth and adults to start an organic community garden in his town where the closest grocery store is over 30 miles away.  He is co-coordinator of Greenaction's new Kettleman City Community Air Monitoring Project that is educating and empowering local residents on air quality issues and to conduct a pilot air monitoring project. Miguel is a local and state leader in engaging state agencies to comply with civil rights laws and to change their policies to stop polluters from ruining the health of residents in the Central Valley and across the state. Miguel represents Greenaction in the Central California Environmental Justice Network and Central Valley Air Quality Coalition. He is also an active member of El Pueblo Para el Aire y Agua Limpia/People for Clean Air and Water of Kettleman City.
---
Agustín Angel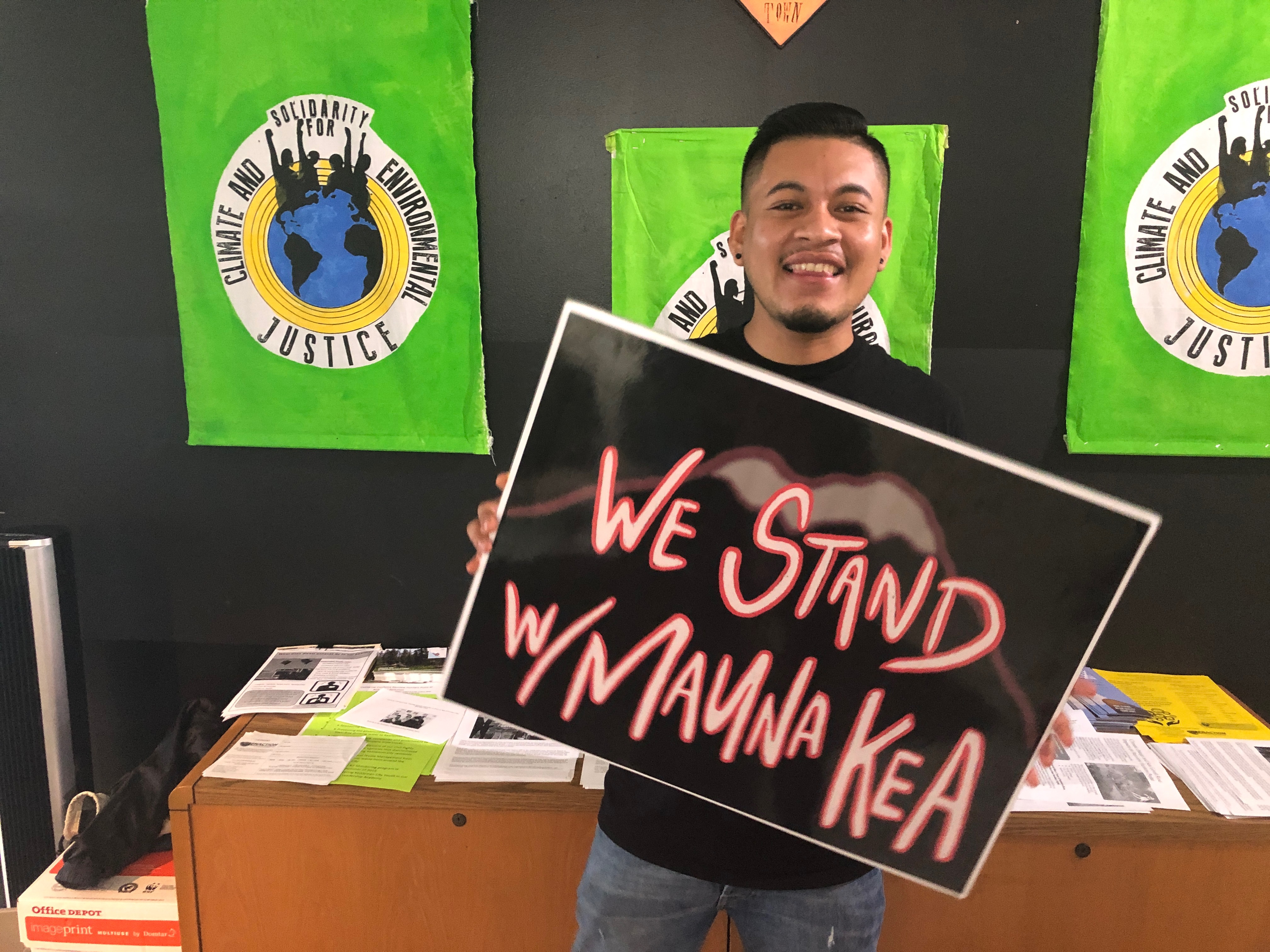 Community Organizer | agustin@greenaction.org
Agustin Angel originally started interning with Greenaction for Health and Environmental Justice through the San Francisco State University Health Education Internship Program. His interest piqued when learning about the history of Bayview Hunters Point through an academic research project. He learned about the health disparities and issues happening in the backyard of San Francisco. After learning about this concern, he developed a passion for making a difference in the community by fighting for health and environmental justice just like Greenaction mission statement!
Agustin currently serves as a community organizer for the Salinas Valley Environmental and Climate Justice Leadership Academy and the Bayview Hunters Point Youth Environmental Justice Air Quality Leadership Academy. His role as a community organizer is to empower and educate youth about the health and environmental concerns around their communities. Agustin has a Bachelor of Sciences degree where he majored in Health Education and double minored in Holistic Health and Women's Health. 
---
Bradley Angel
In 1997, Bradley joined with grassroots urban, rural and indigenous community leaders from California and Arizona to form Greenaction. For over 30 years, Bradley has been a local and national leader in the environmental health and justice movement and has helped communities win some of the most significant victories in the history of the environmental justice movement. Prior to co-founding Greenaction, Bradley was the Southwest Toxics Campaigner for Greenpeace USA from 1986 through 1997. Bradley was Co-Director of the San Francisco Nuclear Weapons Freeze Campaign in 1985, and has been active in many social justice issues since a teenager. Bradley was one of five people from around the world chosen as a recipient of the 2008 Lannan Foundation's Cultural Freedom Award in recognition of his decades of work with hundreds of diverse communities and Native Nations impacted and threatened by pollution and injustice. In 2014 Bradley was the recipient of the 2014 "Environmental Justice Angel Award" from the East Los Angeles Community Youth Center for his environmental justice work empowering and supporting youth and Latino communities.Bradley co-founded and helps coordinate the Bayview Hunters Point Environmental Justice Response Task Force, part of the statewide IVAN network (Identifying Violations Affecting Neighborhoods).  Bradley serves on the steering committees of the California Environmental Justice Coalition and the Bay Area Environmental Health Collaborative. Bradley played a lead role in the landmark settlement in 2016 of the Title VI Civil Rights complaint filed by Greenaction and El Pueblo of Kettleman City that successfully challenged racially discriminatory actions by state agencies in environmental decision-making.
---
 Sheridan Noelani Enomoto
Climate and Environmental Justice Community Organizer & Policy Advocate |
sheridan@greenaction.org
Sheridan Noelani Enomoto leads Greenaction's work in climate/environmental justice and brings awareness of the challenges between the effects of climate change, sea-level or water-level rise, shoreline communities and contaminated lands. 
Sheridan works with regulatory agencies to improve their environmental and climate justice policies and practices. She also leads Greenaction's Native Nations and Indigenous Lands campaigns and supports tribal members fighting for relocation from their homes, due to contamination and the effects of climate change. Sheridan has a Bachelor or Arts in Comparative North American Studies and a Master of Arts in Cultural Studies.
---
Marie Harrison
Campaign Advisor, Organizer and Board Member 
Marie Harrison passed away on May 5, 2019. Read more about her life and work here. Read our statement on Marie's passing here. 
Marie Harrison is a long time Bayview Hunters Point, San Francisco resident and community leader who began her work with Greenaction in 1999 focusing on the many environmental health and justice issues facing her community. Marie played a key role in the permanent shut down of PG&E's power plant in Hunters Point that for years had been polluting the air. Marie currently serves on our Board of Directors while continuing to be involved in organizing and advocacy. Marie co-founded and helped launch the Bayview Hunters Point Environmental Justice Response Task Force in July, 2015. Marie's advocacy involves decades of civic and community engagement for social, economic and environmental justice. She was part of the first Bayview Hunters Point Community Court and served as an Advocate for two years. Ms. Harrison also served as a member of the San Francisco Sunshine Ordinance Task Force where she  worked to assure freedom of information and transparency in City government. She served on advisory boards for the Citywide Senior Action Network, the Southeast Community College, and Positive Directions Equals Change.
---
Janice Hunter 
Janice is a San Francisco Native and currently resides in Oakland, CA. Janice manages our administrative work and helps lead our Bayview Hunters Point community campaign to reduce diesel emissions from trucks and buses. For over 31 years, Janice worked as a professional training manager in the Telecommunications industry whose focus was on customer service supporting Business & Consumer customers. This role included designing and facilitating training within the US and Internationally to a diverse population including both virtual and face to face audiences.  Community involvement and leadership include Greenaction for Health and Environmental Justice; Community NETwork Bay Area Chapter, Executive Board of Directors; Volunteer for West Oakland Environmental Indicators Project; Host Committee Volunteer for Super Bowl 50.

---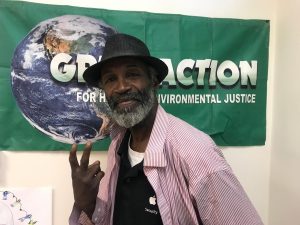 Leaotis Martin
Bayview Hunters Point Community Organizer & Outreach Specialist
Leaotis Martin moved to Bayview Hunters Point from Chicago when he was eight years old, and has been a member of the community ever sense. Leaotis first became involved with Greenaction during the successful struggle that closed the dirty PG&E Hunters Point power plant which was located across the street from his home. Leaotis is a leader in the Bayview Hunters Point Mothers and Fathers Committee for Health and Environmental Justice. He is a Greenaction Community Outreach Worker, informing residents about pollution, health and justice issues, and how they can be involved. Leaotis is an active participant in the Bayview Hunters Point Environmental Justice Response Task Force. He is a strong community leader involved in organizing around environmental health and justice issues and standing up for the rights of his fellow residents. Leaotis speaks with passion and has a strong commitment to social and environmental justice.
---
Karen Crespo Triveño
Social Media Coordinator and Community Organizer | karen@greenaction.org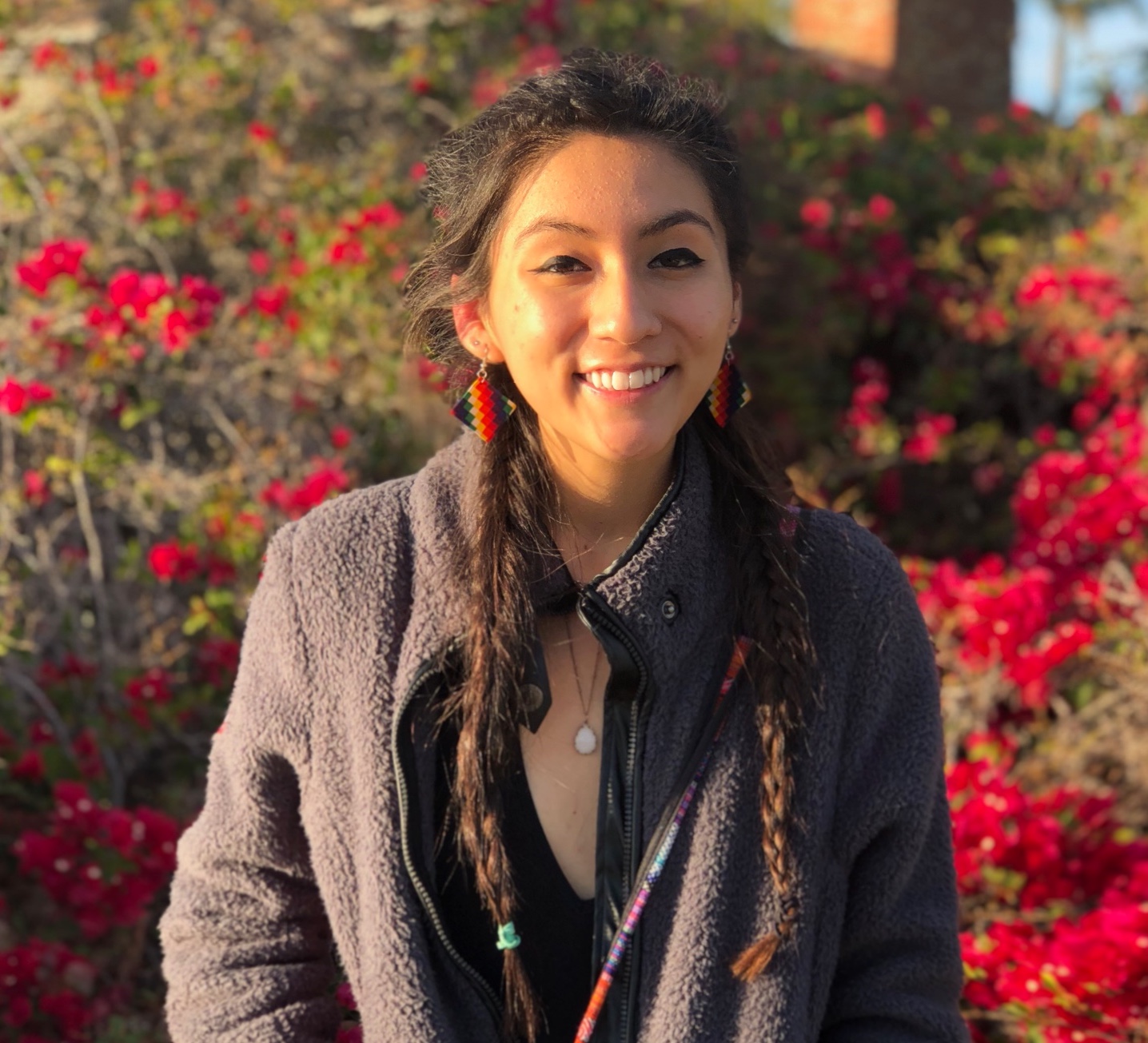 Karen comes to Greenaction after studying in Cochabamba, Bolivia where she found a deep connection with the history of her ancestry. She spent a month in the Bolivian Amazon deepening her connection with Pachamama (Mother Earth) while finding herself develop a passion for indigenous resilience, land rights, and food sovereignty. After her time in the Amazon, she produced a documentary regarding environmental conservation with a focus on the relationship between sustainably sourced food and accessibility in Bolivian urban cities. As she made her return to the San Francisco Bay Area, Karen comes to Greenaction with an urgency to influence direct change within her local communities. Her aspiration in this work is to showcase how diverse communities restlessly fight for health and environmental justice. She aims to complete this goal through digital media and through utilizing social media to influence further grassroots movements. Karen manages all of Greenaction's social media accounts, including Facebook, Instagram, Twitter, and Youtube. She additionally manages Greenaction's website and mailing lists. She is also a Gonzales, CA community organizer, working with the Salinas Valley Environmental Justice Youth Leadership Academy. Karen documents actions, meetings, and important events to post on Greenaction's media platforms, as well as conducts film interviews to post onto our media platforms. Karen has a Bachelor of Arts degree where she majored in International Studies, concentrated in Environment Development; and double minored in Latin American studies and Urban Agriculture.