---
Laytonville, CA: Greenaction supports Wailaki & Cahto tribal members fighting for relocation from toxic-contaminated reservation.
---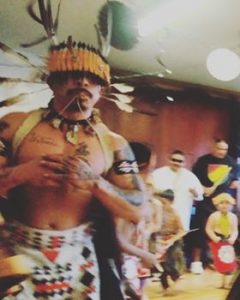 The community of Laytonville is rising to defend their right to life. 
Between 1950 and 1993 Mendocino county operated two landfills in Laytonville that were improperly capped and have continued to contaminate surrounding wells, springs, ground water, air, soil. Cancer and miscarriages are only a few of the health issues the community members have endured for decades but enough is enough.
The Laytonville community is organizing in hopes of relocating to ensure that everyone can enjoy a healthy future.
We stand with Laytonville and will support them as they move forward with this battle! CLICK HERE to read more about the history of the Laytonville struggle!
READ about the Community Health Survey HERE.
SEE photos and videos of Laytonville Community. (Coming Soon!)
---
WATCH Video of Plea for Help from Wailaki Tribal Chairman
---
Support our work today!