It was a year ago, on May 5, 2019, that our friend, Greenaction co-worker and Bayview Hunters Point community leader Marie Harrison passed away.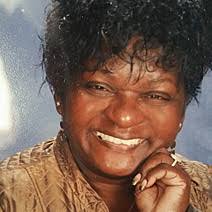 Marie, a non-smoker who lived for decades in Bayview Hunters Point and who as a young woman worked at the contaminated Hunters Point Shipyard, battled lung damage that made it impossible to breathe without an oxygen machine. Despite her illness, she continued speaking out at protests, government public hearings, and community meetings. A strong and powerful woman of color and community leader, Marie spoke truth to power and never sold out or compromised her principles. Marie continued to fight for justice to her very last day, and her legacy continues to inspire people everywhere.
Please take a few minutes to listen to Greenaction staff share memories with her here and you can read more about her work here. Read "From Mother to Martyr…", a story about Marie Harrison written by Ahimsa Porter Sumchai MD, PD here. Greenaction and Marie's family created the Marie Harrison Bayview Hunters Point Youth Environmental Justice Scholarship Fund to enable us to train, educate and empower youth from her community to be informed and skilled advocates for environmental and social justice.
If you are able, please donate today to help us carry on Marie's work for healthy communities and justice for all. We continue to fight for environmental justice and honor Marie Harrison everyday. Please join us in celebrating her life and dedication to justice.
With Love and Care,
Greenaction Staff and Board