In 2009, Greenaction learned that the Salinas Valley Solid Waste Authority (SVSWA) established a "Conversion Technology" Committee to identify technologies that supposedly could safely convert solid waste into energy and that would be suitable for the windy and verdant Salinas Valley of California. In 2011, SVSWA chose Plasco and its plasma arc technology to manage solid waste and proposed for a facility to be constructed in the backyard of a small farmworker community in Gonzales, California.
Gonzales, California is a low-income, working class predominantly Latino, Spanish-speaking farming community in the Salinas Valley.  Food grown in the Salinas Valley is sent across the world. Located in an agricultural community adjacent to Highway 101, and near the regional Johnson Canyon solid waste landfill, community health and environment are threatened by pesticides, waste disposal, and diesel pollution.
SVSWA failed to inform the community of Gonzales of such project and that's when Greenaction stepped in. We alerted residents and a broad range of allies about the proposed project, including residents and the community group Asamblea de Poder Popular de Gonzales, Laborers International Union Local 297, and state Assemblyman Luis Alejo. We brought the truth – that plasma arc is really an incinerator in disguise, is not proven safe or effective, is not "pollution free," and in fact they emit a wide range of pollutants into the air. 
Protests and meetings were held, a civil rights complaint was filed against the SVSWA, and dozens testified at the public hearings. When legislation was introduced in the state legislature to help companies like Plasco get renewable energy designation, opponents rallied groups across the state to defeat it. Victory was won in 2015 when the SVSWA abandoned the project due to community and Greenaction' efforts!
---
Campaigns and Projects
Stop Dumping Garbage on Gonzales
In 2011, Greenaction alerted, mobilized, and worked with residents of Gonzales, Salinas and other Salinas Valley communities to defeat the Salinas Valley Solid Waste Authority's attempt to have a Canadian company called Plasco build a commercial municipal solid waste (garbage) plant using plasma arc technology in Gonzales. Victory was won in 2015.
Salinas Valley Environmental Justice Youth Leadership Academy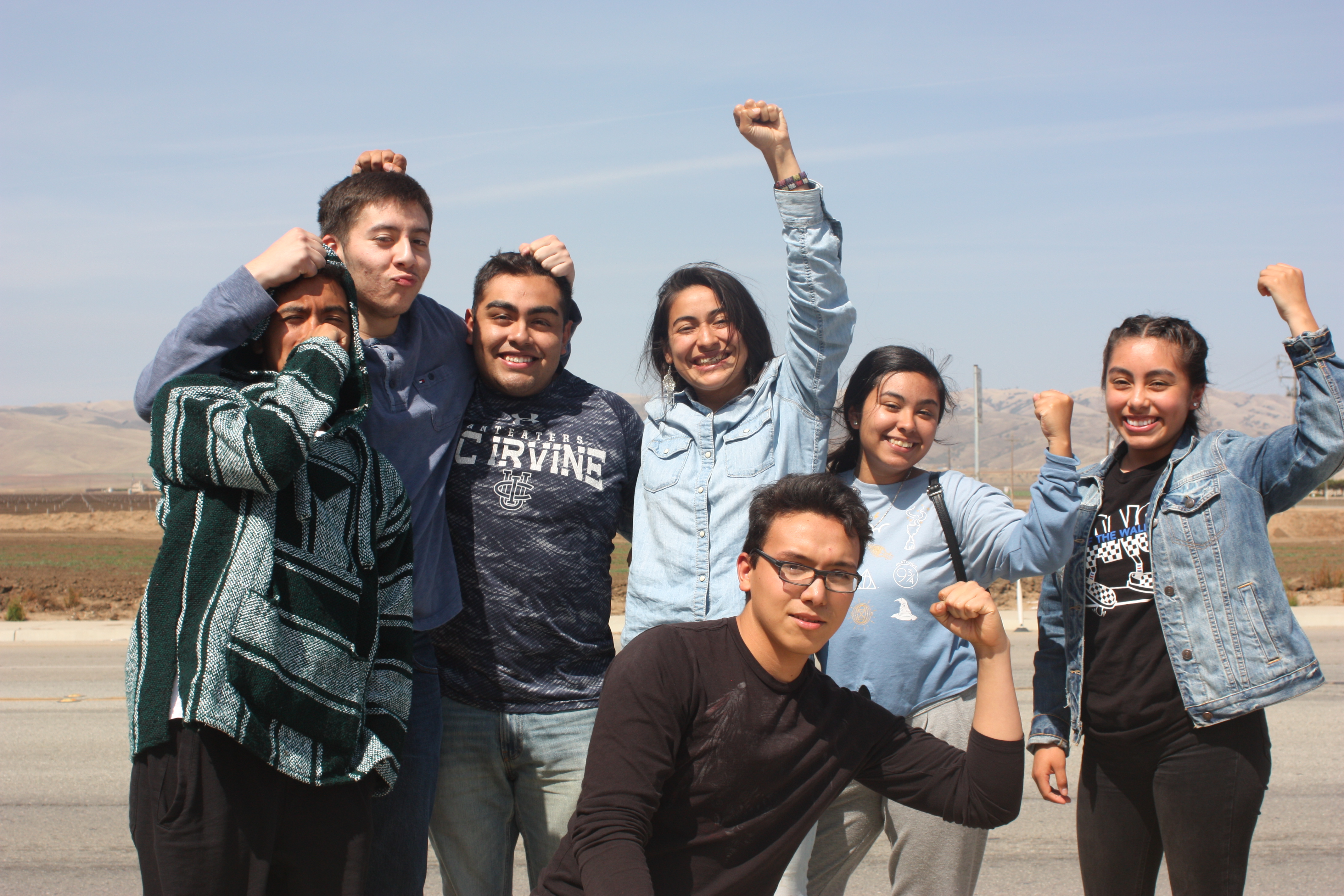 In 2015, after defeating the proposed arc technology, Greenaction began the summer Youth Environmental Justice Leadership Academy programs in Gonzales. Our program focuses on educating and building the skills, knowledge and power of youth from farmworker families so they can become effective and strong community leaders for environmental and social justice. Working with UC Santa Cruz, we have also been encouraging and mentoring the youth to go to college. Salinas Valley Environmental and Climate Justice Summer 2020 Leadership Youth Academy Application is now OPEN. Application deadline is on July, 8 2020 by 11:59PM. Application is here.
Stopping Pesticide Drift
Greenaction and our Youth leaders are educating residents living near agricultural fields about the health dangers of pesticides drifting from the fields into their neighborhood, and how to report violations to government agencies. PESTICIDE DRIFT FLYERS (ENGLISH/SPANISH)
---
Important Documents
Salinas Valley Pesticide Drift Education Virtual Community Gathering May 2020 Flyer (English /Spanish)
Gonzales Community Gathering August 2019 Flyer (English/Spanish)
Gonzales Civil Rights Complaint