Celebrating Black Freedom and Liberation. JUNETEENTH in Bayview Hunters Point, San Francisco, CA. ?✨?✊?✊?✊??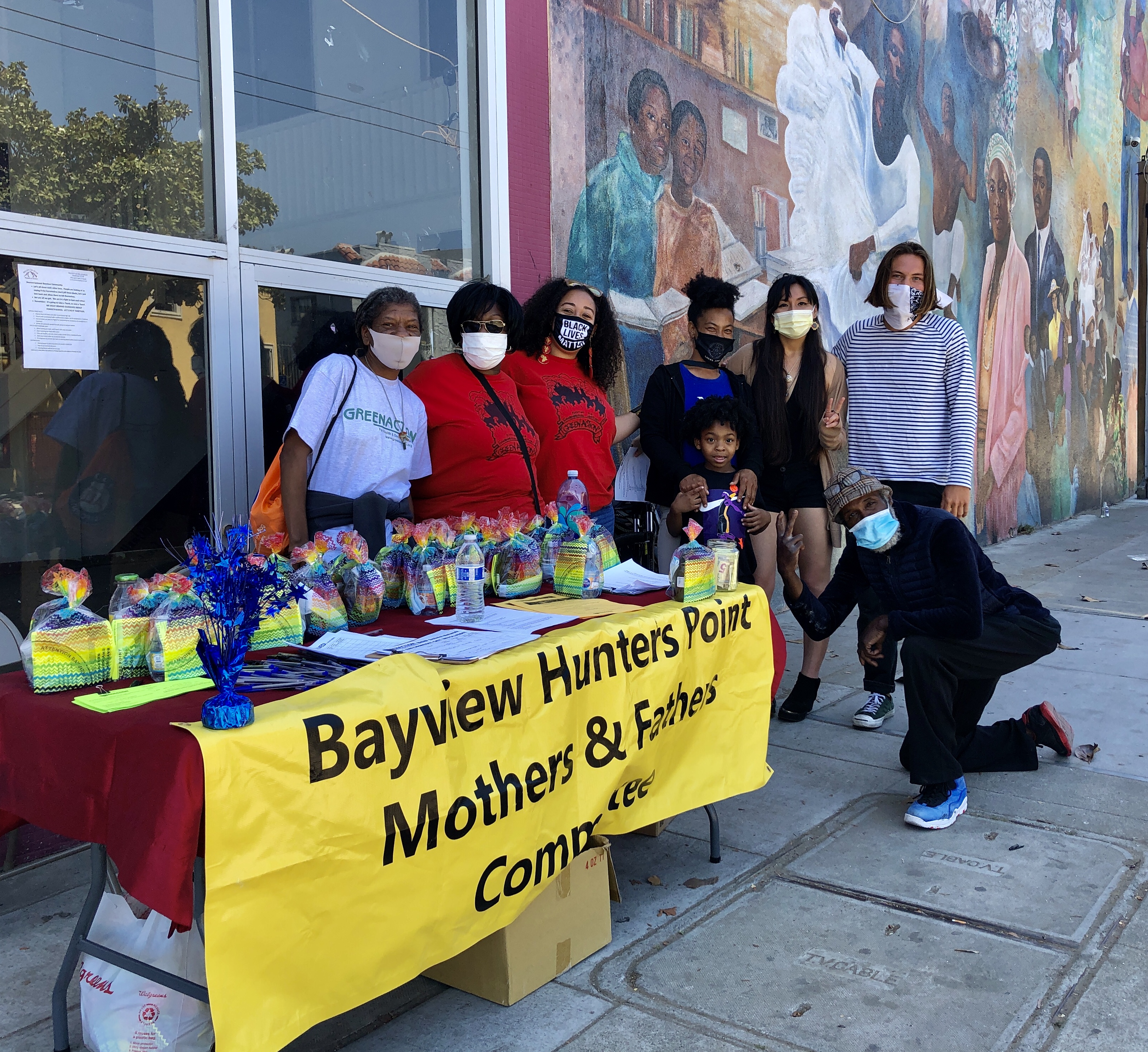 What is Juneteenth? Juneteenth represents the day that slavery effectively ended in the US, including in Texas. Juneteenth recognizes the day where Texas learned that slavery ended. On January 1st 1863, the Emancipation Proclamation declared an end to slavery; however, it wasn't a reality until June 19, 1865 where Mayor General Gordon Granger arrived to Texas to announce the defeat of the Confederacy, the end of the Civil War, and the end of slavery. Texas had an extremely large population of black slaves. How large? According to the 1860 US Census, 3,953,762 black people were enslaved. Of that portion, 250,000 were enslaved in Texas. Numerous stories have been shared about the reasoning as to why it took 2 1/2 years for the news to be delivered to Texas. None are confirmed; regardless, there was no rush for the news to be shared with black slaves. Greenaction celebrates Juneteenth as a day to honor Black Lives, Black Freedom, and Black Liberation.
Greenaction values Black lives and acknowledges the importance of race within advocacy towards environmental justice. How is anti-racism connected to environmental justice? Environmental Racism. Communities of color are disproportionately targeted for polluting  industries,pollution violations are enforced less than in affluent white communities, and residents of color frequently denied meaningful opportunities for public participation in decisions affecting their lives and community.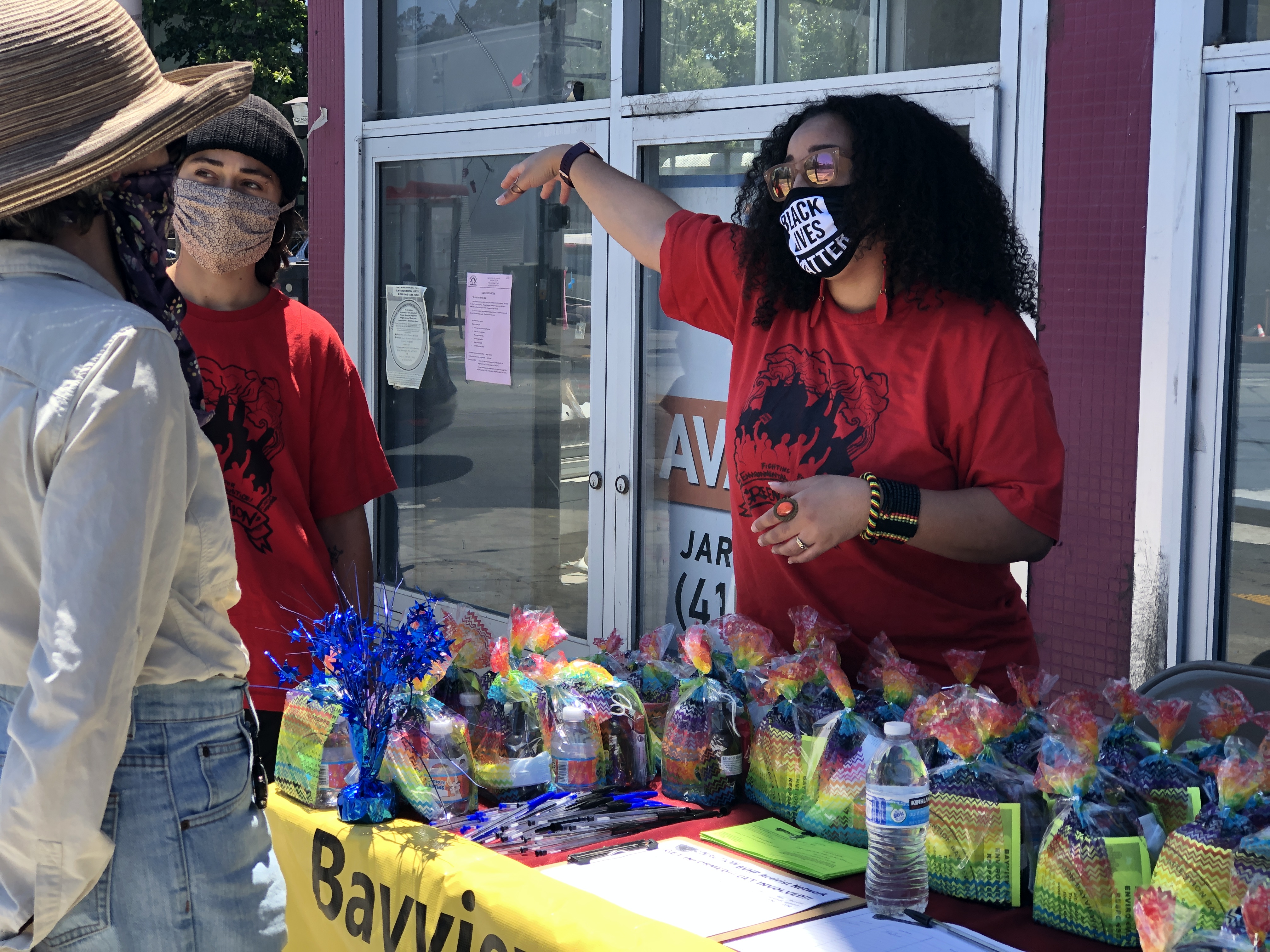 Bayview Hunters Point, in San Francisco, California is a community of color which also suffers from the highest rate of health disparities and pollution of any neighborhood in San Francisco. The California Environmental Protection Agency's CalEnviroScreen confirmed that Bayview Hunters Point is one of the communities in the entire state most vulnerable to pollution, due to environmental, health and socio- economic disparities. Residents have suffered, and many have lost their lives, as a result of living next to many pollution sources including radioactive and hazardous waste contamination at the Hunters Point Shipyard Superfund Site, under-regulated industries, diesel pollution, and the Southeast Sewage Treatment Plant. These cumulative health impacts are also exacerbated with the health threats of COVID-19.
This past Friday June 19, 2020, Greenaction staff and Bayview Hunters Point Mothers and Fathers Committee distributed safety kits with face masks, hand sanitizers, water, snacks, and our BVHP environmental justice task force flyers. In this effort, we continue to connect and engage with BVHP residents to pressure local, state and federal government officials to commit to a full and comprehensive cleanup of all contamination at and near the Hunters Point Shipyard Superfund Site, with full retesting and real independent community oversight. We also continue to pressure the government to rescind approval of the India Basin Mixed Use Development as the City's own Environmental Impact Report confirmed that the project would cause significant, harmful, unavoidable and ongoing air pollution in Bayview Hunters Point. We continue to work with the Bayview Hunters Point community to advocate for community health in all forms, which includes ending patterns of systemic environmental racism.