Sheridan Noelani Enomoto is currently at Mauna Kea, Hawai'i representing Greenaction on the frontline of the peaceful occupation. 🌎🌿⛰🏞🍃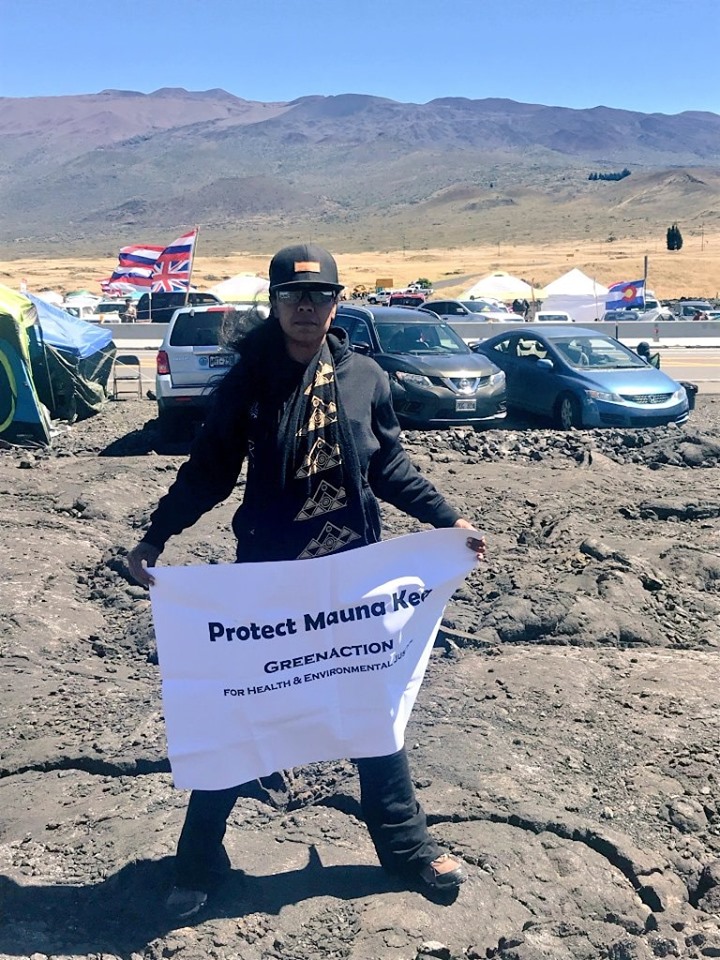 Hawai'i is Sheridan's home. Greenaction continues to stand with the protectors of the sacred landscape. Mauna Kea represents a place of worship, an ancestral burial site, and a life-giving source of fresh water. Greenaction will continue to support the PROTECTION of Mauna Kea and is adamantly against the building of the proposed Thirty Meter Telescope (TMT) project. We continue to stand in solidarity with the "We Stand With Mauna Kea" and "Protect Mauna Kea" movements and protective actions.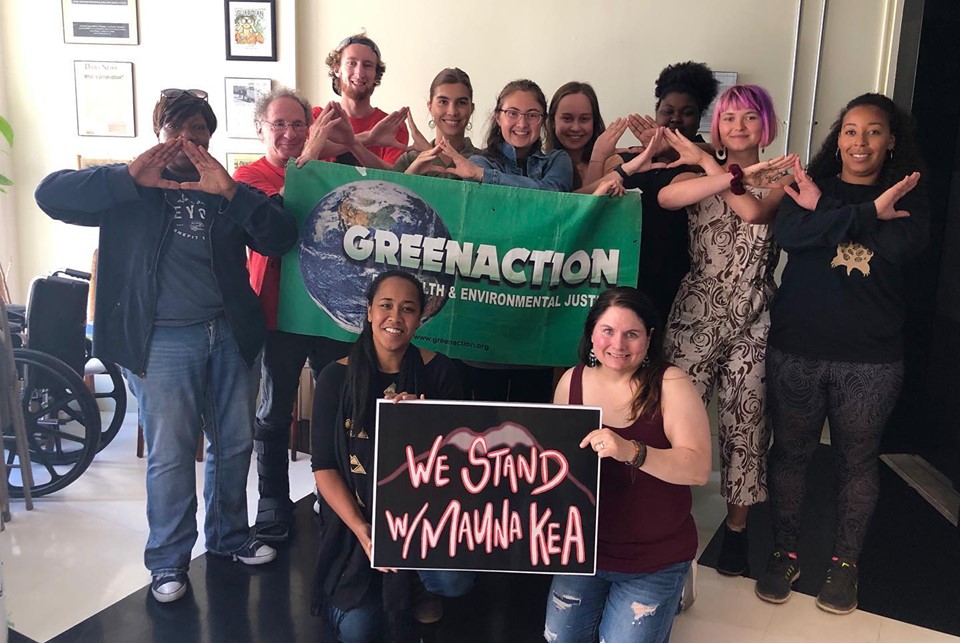 Kū Kia'i Mauna!
Click here to read more about the recent peaceful blockade at Mauna Kea, Hawaii.
TAKE ACTION NOW! CALL NOW TO HALT THE TMT CONSTRUCTION!
Governor David Y. Ige
(808) 586-0034
Contact the Governor Online
Contact Gordon and Betty Moore Foundation 
(650) 213-3000
NO TMT! Protect Native Sacred Sites:
Ask them: Why are you desecrating Mauna Kea????
Tell them: "NO TMT! Protect Native Sacred Sites
"Please Divest from Desecration"
Sign this Petition 
For more ways to stay updated and support the Mauna Kea Protectors, please visit:
     Weblinks
 Facebook Pages 

Use these Hashtags on Social Media
#ProtectMaunaKea #WeAreMaunaKea #MaunaKea #ProtectTheSacred #ProtectTheSource #WeStandWithMaunaKea #WeAreStillMaunaKea #NOTMT #TMTShutDown #WeStand