"Don't let anybody tell you that you are too young to make a difference or an impact in your community" — Dalila Adofo ✊??✨??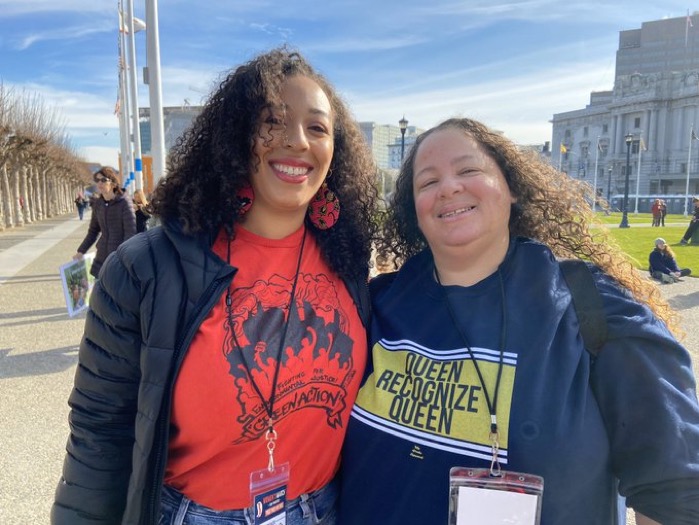 Women's March 2020 Photo Credit: Sheridan Noelani Enomoto
Greenaction's community organizer and the lead coordinator for the Bayview Hunters Point Air Monitoring Project, Dalila Adofo, lead an incredible speech this past Saturday at the Women's March in San Francisco. Dalila speaks about the importance of youth leadership in the environmental justice movement in our continuous fight against environmental racism and injustice within all of the communities we work with. Dalila speaks, "Pollution does not discriminate. It is not racist, it is not sexist; however, our system is. Pollution in our community needs to be fought against, I encourage you to hold the companies that are polluting in your community accountable, hold the city government officials accountable, check them, they serve you—not the other way around".

Greenaction is tremendously proud of Dalila of all of her accomplishments, her continuous passion for the environmental justice movement and for her commitment to the communities and youth she works with truly shows in her work and can be clearly recognized in her empowering speech from this year's Women's March. ?????☀️