Greenaction Board of Directors
Our board is made up of grassroots leaders from communities on the frontlines of the movement for healthy communities and environmental justice. We have a dynamic, dedicated and diverse board that guide our organization's work and help keep us accountable to the communities we work with and for.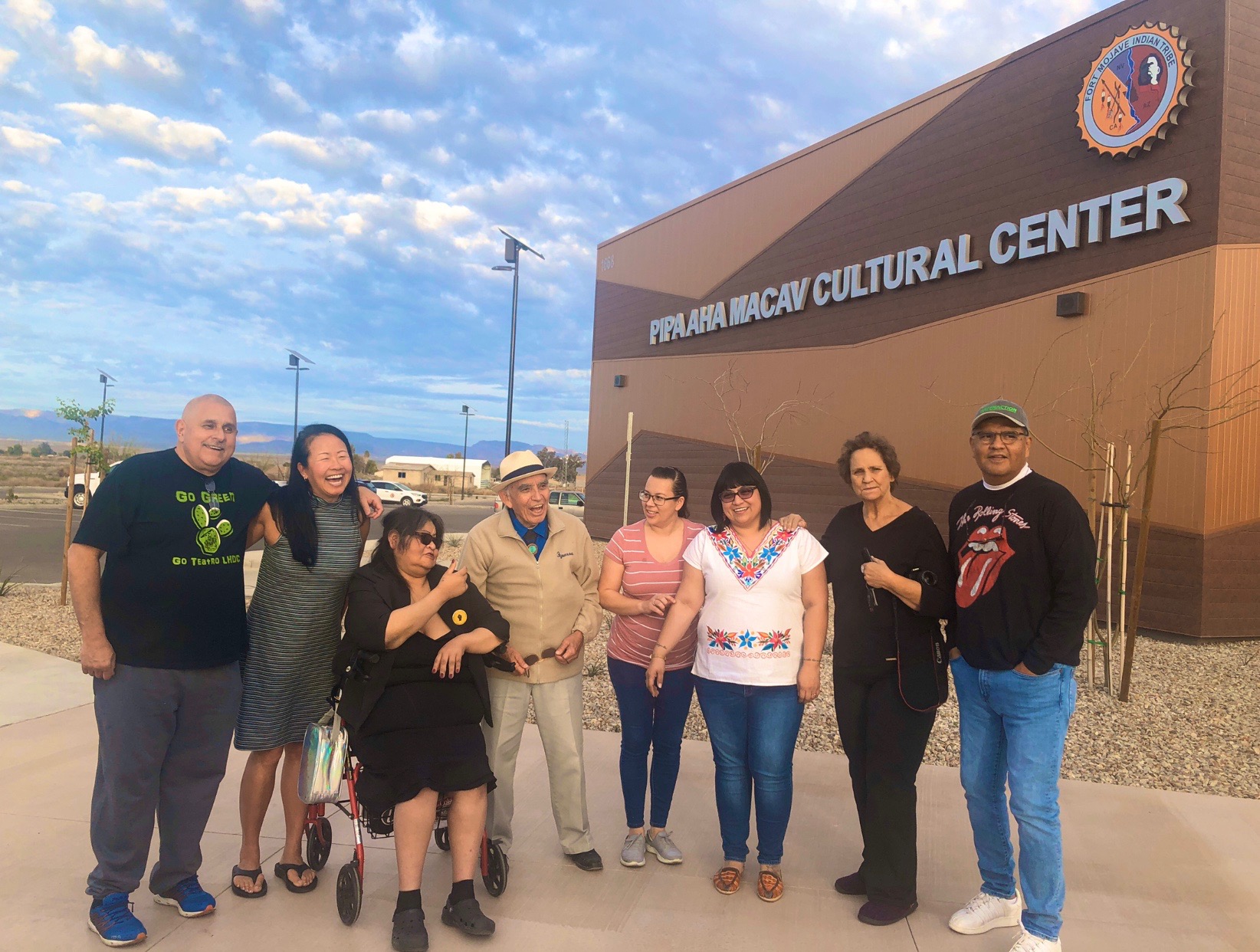 ---
Alfredo Figueroa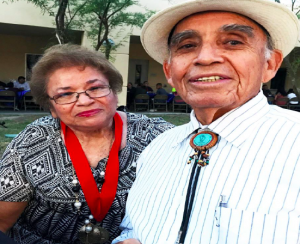 Alfredo is a leader of the Sacred Sites Protection Circle, working to protect Indigenous sacred and culturally significant sites from destruction and desecration. He co-founded of Escuela de la Raza Unida in Blythe, California, and was co-founder of the United Farm Workers Union in the Coachella and Palo Verde Valleys. Alfredo was co-founder of the Colorado River Ward Valley Coordinating Committee. Alfredo was a founding Board member of Greenaction.
---
David Harper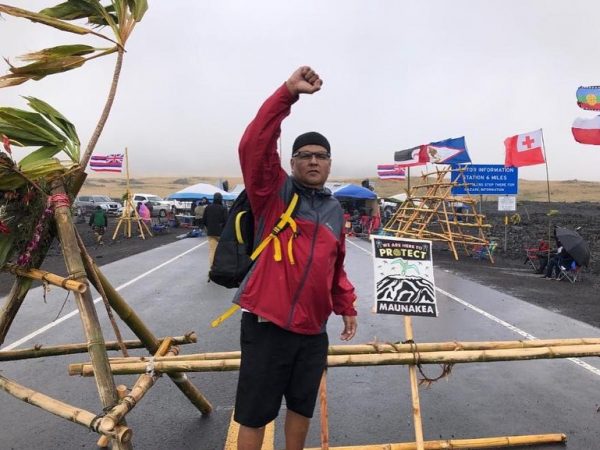 David is a tribal member of the Colorado River Indian Tribes and for many years served as Chairman of the Mohave Elders Committee. Dave was a leader of the campaign that defeated the proposed Ward Valley nuclear waste dump and is currently working with his tribe to protect sacred sites and stop pollution and industry threats to the Colorado River, tribal members, and sacred and culturally significant sites. Dave was a founding Board member of Greenaction.
---
Teresa Johnson
Teri is a mother and advisor to Children for a Safe Environment in Phoenix, Arizona. Teri got involved when her daughter passed away after growing up in a contaminated community. In 1987, Teri and her surviving daughter formed Children for a Safe Environment. Teri was a leader in the epic statewide fight that defeated plans by the State of Arizona and the company ENSCO to build a hazardous waste incineration and landfill facility in the low income town of Mobile, Arizona. Teri has been involved in the Indigenous Environmental Network starting with the first Protecting Mother Earth conference at Dilkon on the Navajo Nation in 1990. Teri was a founding Board member of Greenaction.
---
Bianca Lopez
Bianca is a resident of California's Central Valley, born in Guadalajara, Mexico and raised in Los Angeles, California. She is a bilingual Chicana mother of two young boys. Currently she is a Project Director for Valley Improvement Projects, a non-profit organization focused in social and environmental justice in Stanislaus County. She is also a full time after school program coordinator in Riverbank, California and is passionate about working with youth.
---
Flora Lu, Board Secretary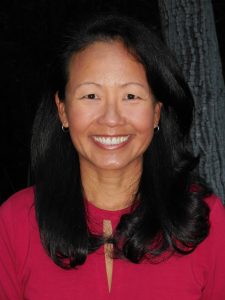 Flora Lu is the Pepper-Giberson Endowed Chair and Professor of Environmental Studies at UCSC and Provost of Colleges Nine and Ten. She earned her A.B. in Human Biology from Stanford University and her Ph.D. in Ecology from the University of North Carolina at Chapel Hill. As an ecological anthropologist, Flora is interested in human/environment dynamics in tropical rainforests, the political economy of oil extraction, resource governance, household economics, and environmental justice. A faculty member at UCSC since 2008, Flora is the recipient of the Division of Social Sciences "Golden Apple" Distinguished Teaching Award (2010); Committee on Teaching's Excellence in Teaching Award (2011); and Chancellor's Diversity Award (2016, for the People of Color Sustainability Collective).
---
John Mataka, Board Treasurer,
John is a community leader with the Grayson Neighborhood Council in California's San Joaquin Valley. John was co-founder of the Central California Environmental Justice Network, and has been an organizer and advocate for social and environmental justice for the low-income Latino communities in Stanislaus County and across the Valley. In 2014 John helped co-found the California Environmental Justice Coalition. John and the Grayson Neighborhood Council worked with Greenaction to defeat plans to import and burn medical waste and led the fight to stop the mega-expansion of the local garbage landfill.
---
Lori Thomas Riddle, Board Chair
Lori is Director and co-founder of the Gila River Alliance for a Clean Environment (GRACE), a grassroots tribal member organization on the Gila River Indian Community reservation in Arizona working on environmental and sacred site and cultural protection. Lori was a leader in the fights that closed the Romic toxic waste plant and the Stericycle incinerator on the reservation. Lori and her family were poisoned by living on a site contaminated by pesticides.
---
Betsy Lopez-Wagner, Co-Chair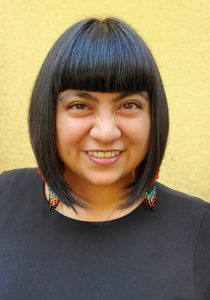 Betsy is chief strategist at Lopez-Wagner Strategies LLC. Born in Blue Island, Illinois, home to a now-shuttered Clark Oil refinery, and raised in the Southwest suburbs of Chicago, she's now resides in San Jose, California with her family. She has served on the Greenaction board of directors since 2018.
As a mother, working for climate justice and in support of ocean conservation provides her with the opportunity to do her part to make a difference for her child and generations to come. Her expertise is in bilingual environmental communications, political and advocacy campaigns, branding, and media relations with a racial justice lens. She most recently led ocean communications at the David and Lucile Packard Foundation. Prior to joining the Foundation's communications team, she served as a Spanish-language media spokesperson for two national environmental organizations and one congressional campaign; her work spanned from both coasts to the Southwest, working with the communities there and in the states in between to grow their political power and hold polluters and public officials accountable.
Some of the highlights of these efforts included serving on the advisory group for Heartwired to Love the Ocean, supporting communications for the Global Climate Action Summit's ocean day, working with Earthjustice, as well as the League of Conservation Voters (LCV's Chispa), to protect the Arctic from oil drilling, garnering stronger protections for farmworkers exposed to pesticides, training grassroots leaders to testify to safeguard the Clean Power Plan and advocate for clean, electric school buses to nix diesel pollution, and serving on the steering committee of the national People's Climate March.
---
In Memoriam: Honorary Board Members
Judy Brady was a cancer activist, cancer survivor and writer who works to unite cancer survivors with community and environmental health and justice organizations to stop cancer by stopping pollution. Judy was a founding Board member of Greenaction.
---
Tessie Ester was a co-founder of the Bayview Hunters Point Mothers Committee for Health and Environmental Justice, President of the Huntersview Tenants Association and a leader in the victory that closed the polluting PG&E Hunters Point Power Plant.
---
Mamie Harper was Chairwoman of the Mohave Elders of the Colorado River Indian Tribes and was a leader in the victory against the proposed Ward Valley nuclear waste dump. Mamie and the Elders worked to protect their tribe from a hazardous waste company operating illegally on tribal lands and that emits toxic contaminants into the air, threatening the health of the people and desecrating an adjacent sacred site. Mamie was a founding Board member of Greenaction.
---
Marie Harrison was a long time Bayview Hunters Point community leader and served on Greenaction's staff from 1999 through 2017. When her illness made it impossible for her to continue on staff, Marie joined our Board of Directors until she passed in 2019. Marie led the campaign that closed the PG&E Hunters Point power plant and watchdogged its cleanup. Marie co-founded the Huntersview Mothers and Fathers Committee, and helped mentor its members as they expanded from Huntersview Public Housing to a community wide group, the Bayview Hunters Point Mothers and Fathers Committee for Health and Environmental Justice. Marie helped found and coordinate our Bayview Hunters Point Environmental Justice Task Force, and helped design and implement our model Diesel Education and Emissions Reduction Project.
---
Esperanza Maya
Esperanza is a co-founder of El Pueblo Para Aire y Agua Limpio/People for Clean Air and Water of Kettleman City, and helped lead the successful fight to stop the incinerator proposed by Chemical Waste Management. Esperanza was a co-founder of California Communities Against Toxics, and was a founding Greenaction Board member.