On September 1, 2020 at 11:30AM, Bayview Hunters Point residents spoke out during a press conference to send Mayor London Breed and the board of supervisors a clear message that City Hall must stop systemic environmental racism, pollution, and displacement.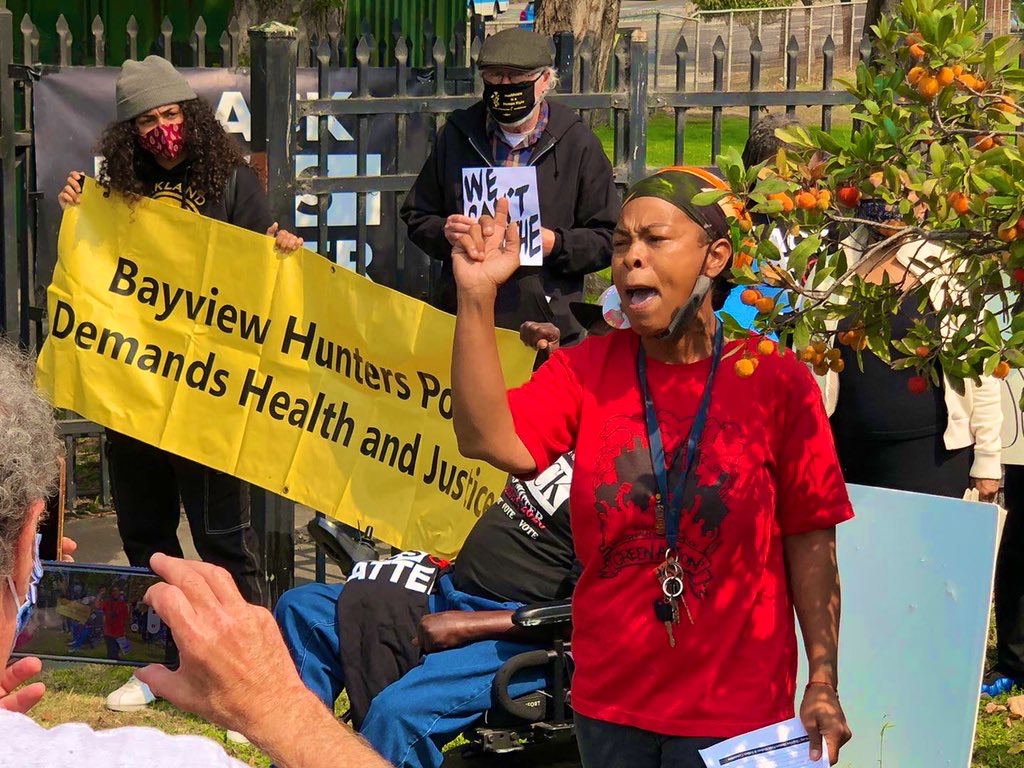 Residents demand that City Hall and other government agencies:
Clean up radioactive and toxic waste at the Hunters Point Shipyard Superfund Site and other contaminated areas in the community, and Stop upscale developments that would pollute and displace people of color, including Lennar's Shipyard development and the India Basin Mixed Use Development.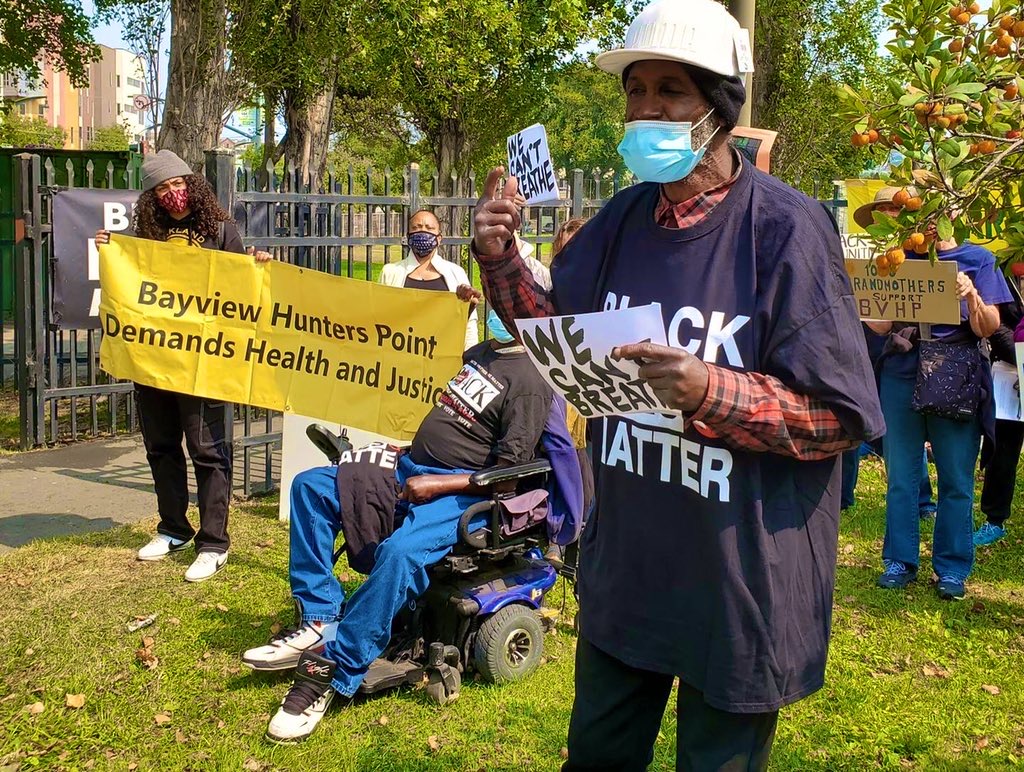 Please note: Car Caravan Protest that had been planned is postponed to a later date due to the unhealthy air quality from the wildfires.
For virtual action, please sign our petition at bit.ly/BVHPcantbreathe
ARTICLES:
September 2, 2020: Read article "The air is bad all over the city. It's way worse in Bayview Hunters Point". Read the 48 Hills article here.
August 28, 2020: Read article "Extremely unlikely that they will find anything. A helicopter scan for radioactivity at SF's former bases had limited value. The city relied on it anyway". Read the San Francisco Chronicle article here. 
June 9, 2020: Read article "Green Space: Environmental groups fight for racial justice. Environmental justice activists have long fought some of these systemic acts of racial violence that are often less reported in the news" Read the SF Examiner article here.
REPORTS and LETTERS:
September 2: 2020 Request to Attorney General to Investigate San Francisco Department of Public Health regarding Bayview Hunters Point & Treasure Island
September 1, 2020: Re: India Basin Project Advocacy Letter (National Lawyers Guild San Francisco/Greenaction/BVHP Mothers and Fathers Committee)