Our greenaction staff spent their Fourth of July weekend informing the public about Treasure Island's contaminated land and the radioactive wastes affecting the health of residents currently living on the land. Our staff engaged with many folks through answering their questions on our current work in Treasure Island. Through our work and engagement with the public, we are co-creating awareness and an urgency for action to clean up the land and preserve the health of treasure island residents!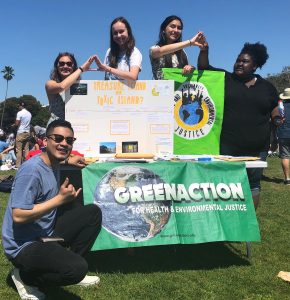 Please join us this weekend as Greenaction will be tabling on Saturday and Sunday! Our community organizer and policy advocate, Sheridan Noelani Enomoto will be speaking at the show on Saturday, so don't miss out!
WEEKEND SHOW LOCATION:
Frances Willard/Ho Chi Minh Park
Sat, Jul 13th @ 2:00 PM (Music 1:30)
Sun, Jul 14th @ 2:00 PM (Music 1:30)
Hillegass Ave. & Derby St., Berkeley, CA
Click here to read more about the show from SF Mime Troupe's website.
We hope to see you there! ✨🔆✊🏾