Treasure Island residents are living next to a radioactive superfund site. Greenaction is joining residents in the fight for relocation from their toxic community
---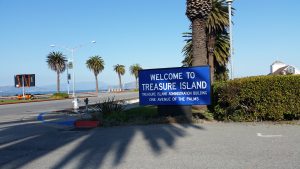 The community of Treasure Island is rising to defend their right to life.
It is a violation of human rights that our government allows low income people of color to live next to, and likely on top of, radioactive and toxic waste at Treasure Island in San Francisco Bay. Treasure Island has beautiful views, but it is what you cannot see that might harm you. Residents in subsidized housing live feet from toxic and radioactive waste left by the Navy. Government agencies seem more interested in helping corporate developers than protecting residents.
Greenaction is joining residents in the fight for relocation from their toxic community, health, and justice— and for improved cleanup of the contamination sites threatened by rising sea levels.
We stand with the residents of Treasure Island and will support them as they move forward with this battle! CLICK HERE to learn more!
Support our work today!